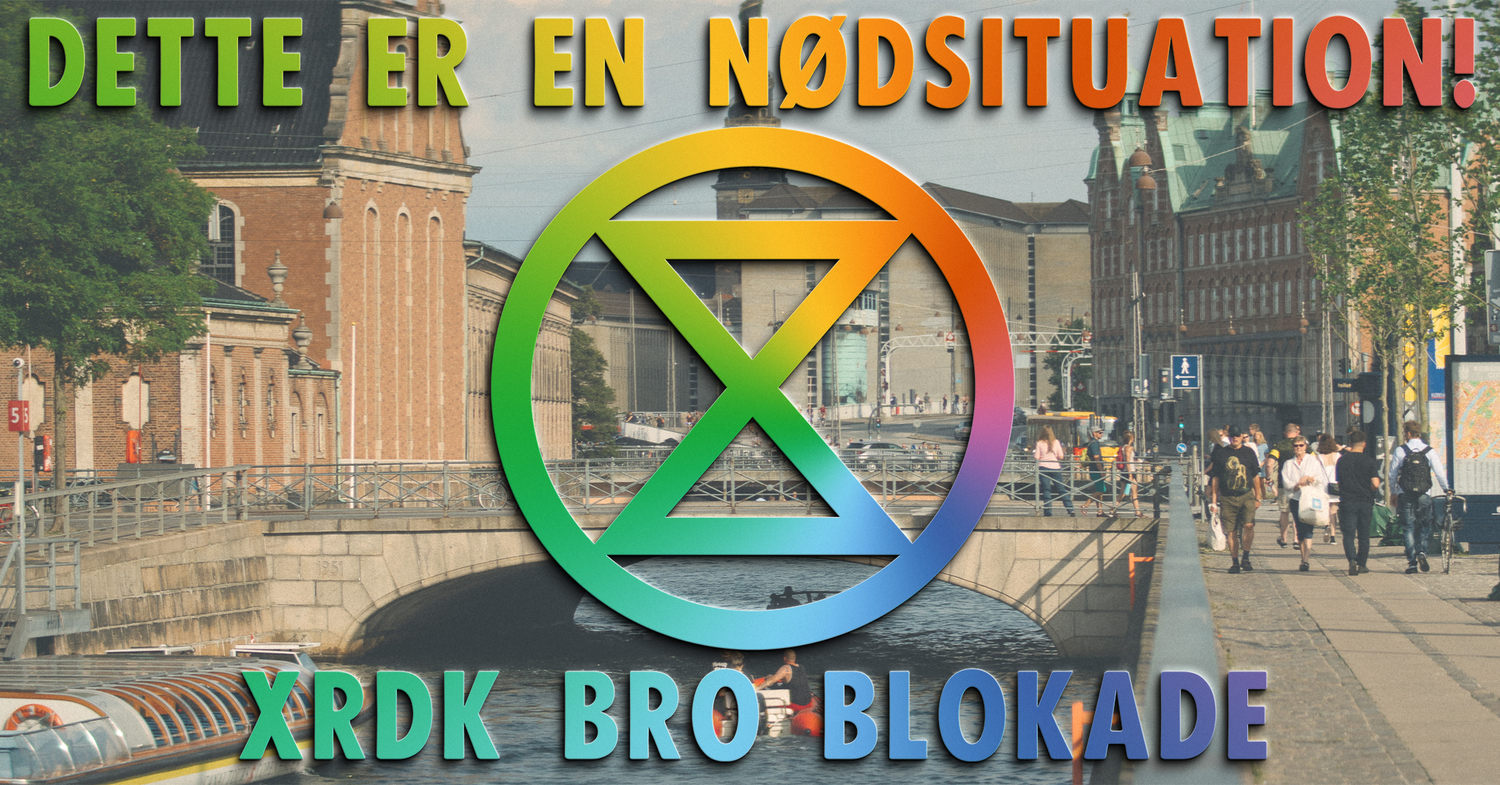 Extinction Rebellion Denmark will be conducting a non-violent blockade of Holmens Bro, outside Christiansborg, for 24 hours from the 10th - 11th of August.
The central focus of the blockade will be to demand that our elected politicians tell the truth about the catastrophe we are facing, declare a environmental and climate emergency and act accordingly.
After historic political negligence, we will show that the public recognizes the severity of the catastrophe we are facing, and the corresponding urgency with which we must now act. This is why we plan to take the streets, to demand change and involve the public in non-violent disruption, people's assemblies and various other activities.
We hope to have speakers, musicians, entertainers, artists; we hope for people to do some banner painting, practice yoga etc.
Bring your own food and sleeping gear if you want to stay over night!
We strongly suggest to participate in one of our non-violent direct action (NVDA) training, if you would like to join the bridge blockade actively. We will do on the spot training for people joining spontaneously. There are no training events before the action.