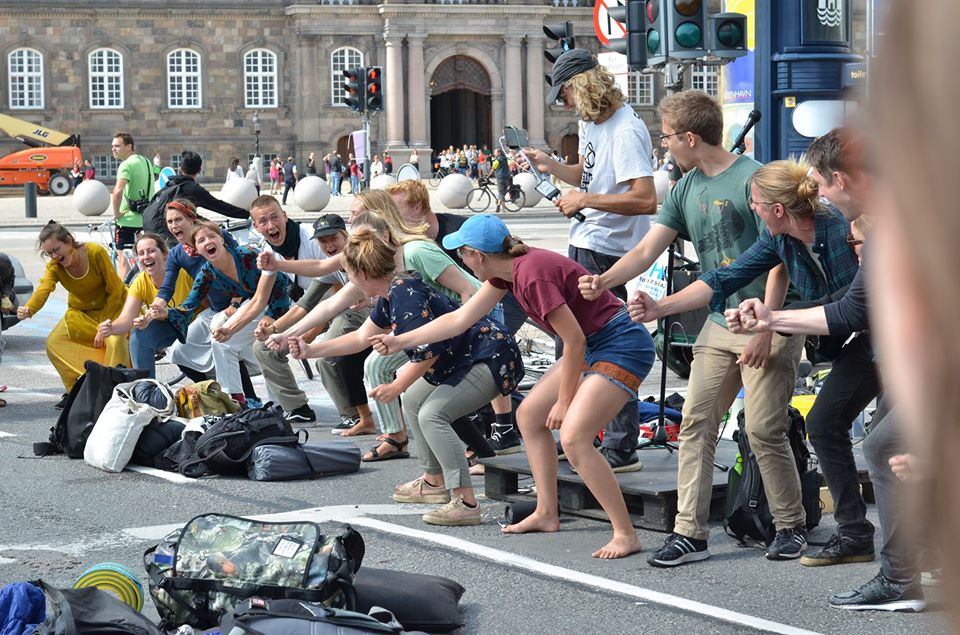 We want our rebellion to go viral to raise awareness about the climate crisis going on! But we also want to have fun! Let's join the international discobedience to spread the word.
A mounted video of dancing rebels will be released and shared on Social Media. You can already find it on Youtube!
If you'd like to participate, all you have to do is:
Watch the tutorial
Practice the dance
Get creative and crafty. Think costumes, messages, or props!
Record yourself (and maybe others) doing the dance. Bring some local flavor into your background
Save your file with your name and location!
Send your video to xrdk_discobedience@protonmail.com
Share it online using the hashtags #Alonetogether #XRDigitaldisco #XRDKDigitaldisco #SpringRebellion
IS THERE A DEADLINE? Send the videos before Monday 4th at midnight. Post them on social Media until Sunday 10th !
WHAT HAPPENS TO THE VIDEO I SHARE? We will share the final result on our different social media platforms, and within our own communication tools for all of us to enjoy! It could be also shared with XR international.
So suit up, break a sweat, and join us in this first international performance!