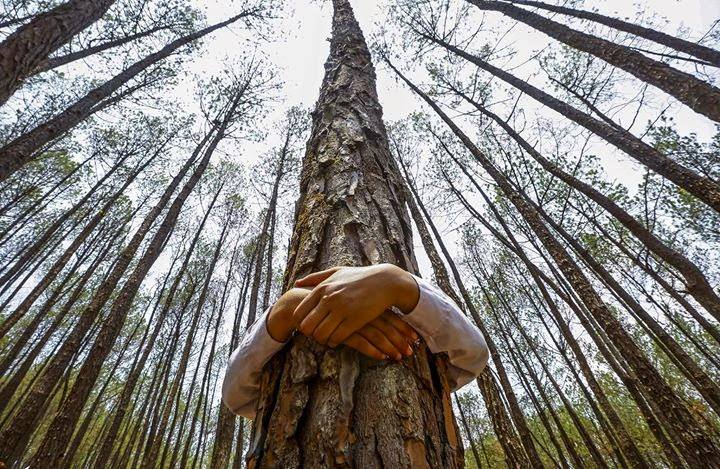 The performance collective Anywhere and Elsewhere wishes with the performance For a Hugging Future! to replace social distancing with physical distancing and put emphasis on social solidarity. Collaboration is our only choice if we want to move past both the corona crisis and the climate crisis.
The assemblage society is a social solidarity experiment, in which we all are interconnected in a very visible and tangible way. If one person in the Assemblage Society moves carelessly it will affect all the other four participants. The same logic applies to fighting the climate crisis.
What will happen: We will be 5 people entering "Assemblage Society" by putting on a wearable sculpture.. We are now 100 % interdependent on each other. How do we behave? How do we solve problems? How do we show we care for each other?
How to participate:
Check the live stream on the Facebook event if you wish to find the original "assemblage society" as we're gonna move around the city.
Check the manual on the Facebook event if you wish to build your own "assemblage society" and create your own route around the city, possibly with meeting points with the original "assemblage society" (it doesn't have to be Thursday, it can be any day during Spring Rebellion, any day in general in fact)
How to create an Assemblage Society:
You need to be at least two people either physically or mentally
You need a number of belt straps fitting the number of people you are
You need sticks to connect all the belt straps
You need thread with which you can fixate the sticks onto the belt straps
You now assemble your installation
When you have assembled your installation you wear it
You have now become an assemblage society
The only rule in assemblage society is that of physical distancing enhanced by the sticks and social solidarity enhanced by the love for each other in Assemblage Society
If you find that you need more rules in your assemblage society you go ahead and make new rules (it's up to your assemblage society to decide how to decide on new rules)